Canoeing
Convenor: John Cunningham 9093 1143 or 07778 909591
March 2019 Report – The group has been paddling throughout the Winter Months, weather permitting, mainly at Shaw's Bridge but we have visited the Quoile, the Lower Bann including Lough Beg, and the Six Mile Water at Antrim.
All paddles are weather dependent and will be confirmed by text earlier in the week . Rafted Canadians will be available at all paddles at Shaw's Bridge for any less experienced paddlers if required . Dress :- clothes you don't mind getting wet ( i.e. walking gear ) and a change of clothes in case you do. Bring a snack / lunch. Any question get in touch.
A few pictures of the Come and try it days are posted on the Summer18 Reports page.
---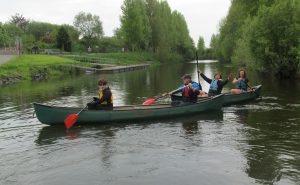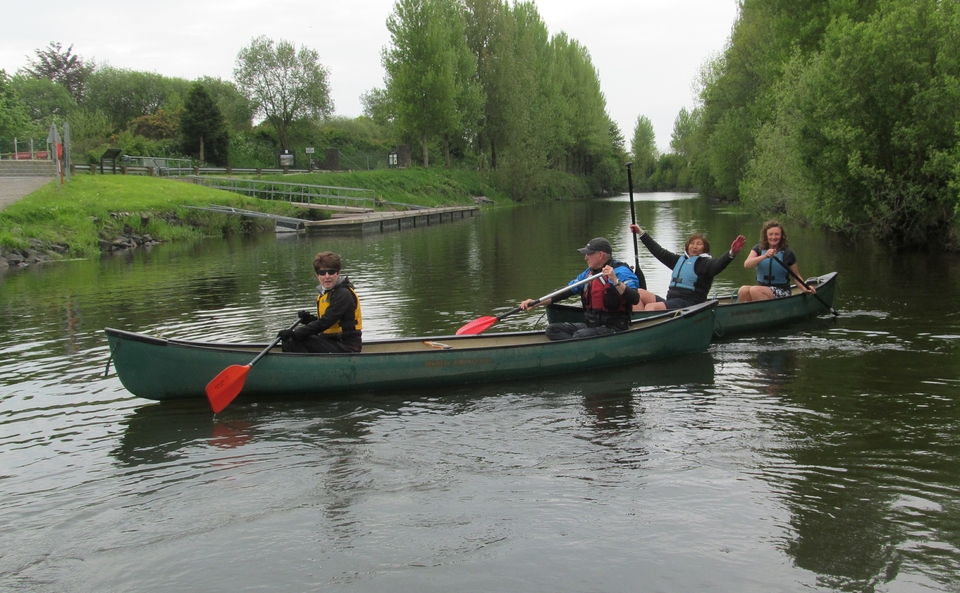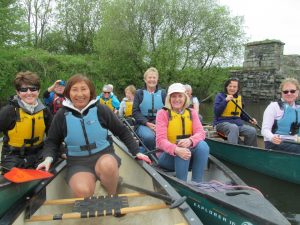 ---
Shaw's Bridge and Lower Bann
Back to Shaw's Bridge on Thursday 30th. The highlight was the Kingfisher not only did we see it flashing down the river , a rare enough sight but we saw it for several minutes perched on a branch as we drifted by.
Friday 31st. Saw us on the Lower Bann starting at Toome , we decided to take advantage of a strong following breeze when we were on Lough Beg and rafted up and "sailed" most of the way, a new experience
John C