Gardening Report 8th July 2019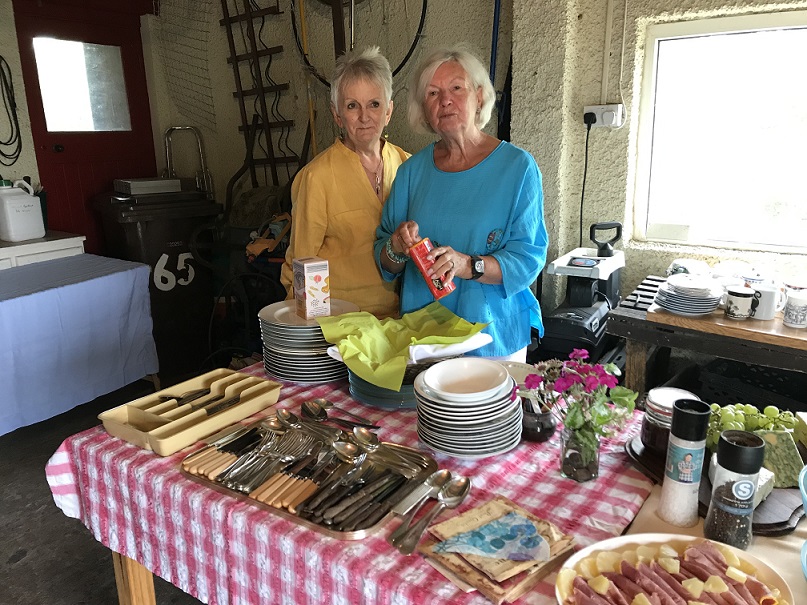 Our final meeting of the year was the usual garden lunch at Margaret ' s house and unfortunately I do mean house as the weather was dismal. However true to form we had a great time probably due to the wonderful abundance of delicious food prepared by the members. A few brave souls played games on the lawn when the weather cleared. We will all practice for next year.
Thanks once again to Margaret and David and everyone who helped. Enjoy the rest of the summer keep dead heading and feeding we can ease up on the watering the clouds are doing it for us.