Flower Arrangement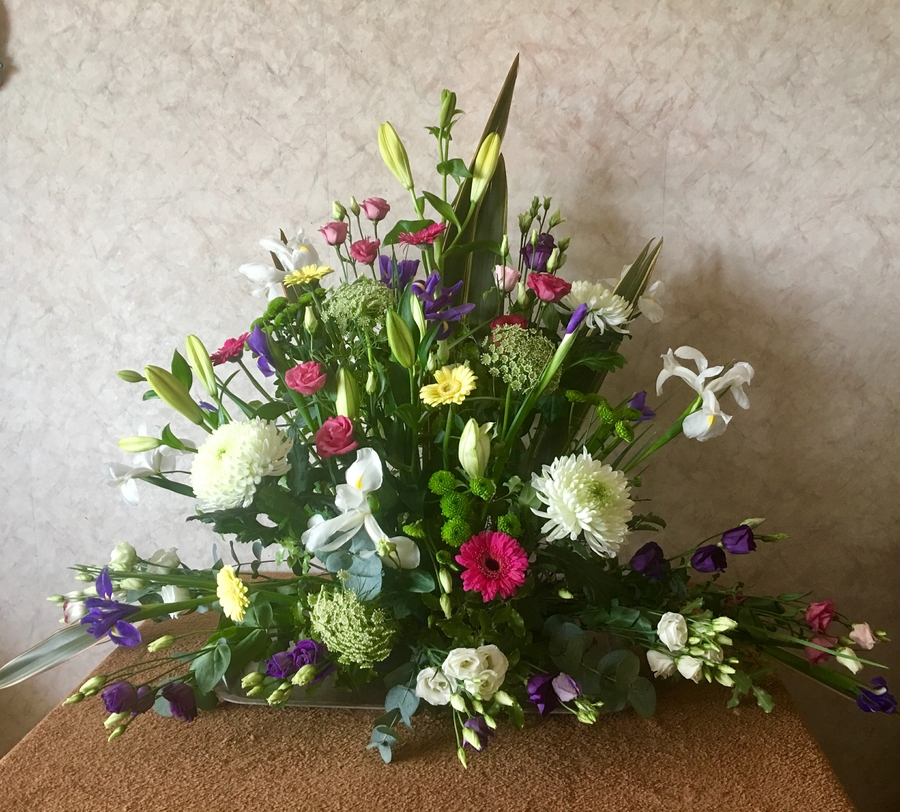 January 2019
The gardening group met for the first time this year last Monday the 14th of January. We met in Margaret Franklin's house on a beautiful sunny day and had almost a completely full complement of members.
We also had two new members who are interested and keen gardeners.
David Nesbitt provided us with his usual wonderful baked apple tarts and scones which we really appreciate and enjoy. One of our members Irene Thompson who is an experienced flower arranger give us a demonstration of how to make a large flower arrangement for display. She had bought a lovely combination of different flowers and colours and we provided the filling material of eucalyptus and pittosporum.
We gave the display to our wonderful founder member Margaret Franklin to thank her for all her generosity and kindness.
Everybody took a walk around the garden and it is great to see so many signs of Spring with all the bulbs appearing and the Promise of the riot of colour that is to come in Margarets garden.
Our next meeting is again in Margaret's house where another of our members Anita Yeung will tell us the secrets of her success with orchids.
Maureen.
Pictures by Anita.