Making Table Centres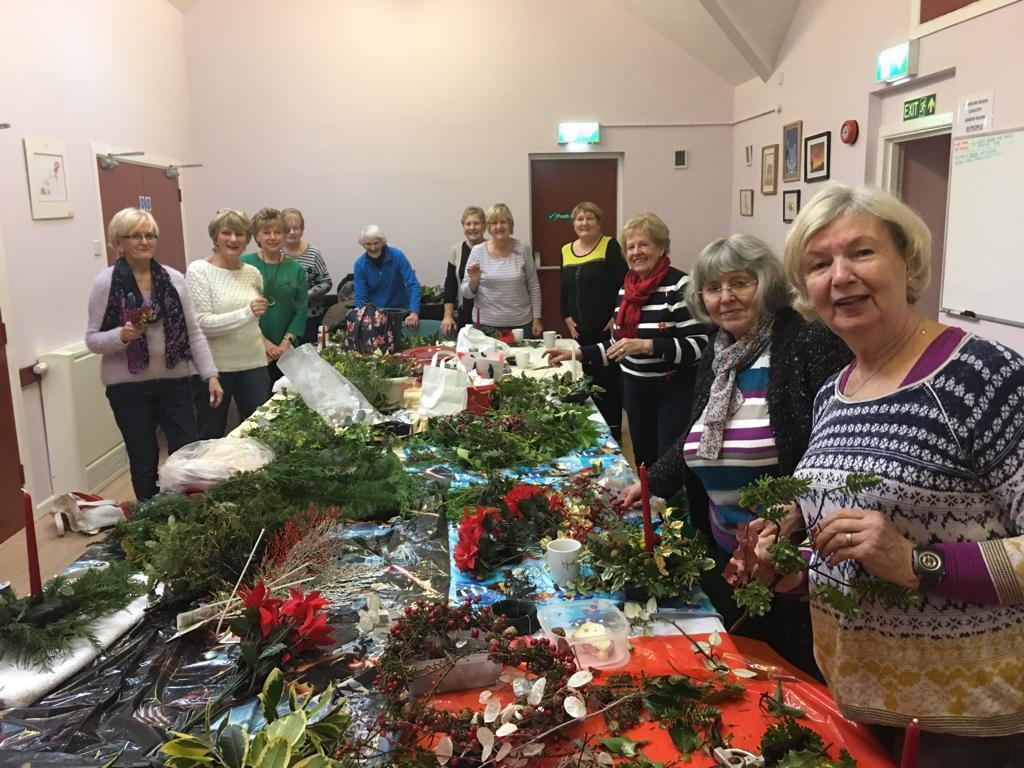 December 2018
The gardening group met on the 10th of December in the Garden Room in Nelson Street.
We had a very tight window of only 2 hours between activities in that room but we managed to make 20 table centres in that time.
Everybody gathered their own foliage and we had enough money in our Tea Kitty to buy the bases, the Oasis and the candles for each centre. We also bought charges to show off the display to its best.
Everybody was very enthusiastic and in Great form. Chocolate goodies were supplied by some members and we had some lovely Christmas music in the background to speed us on our way.
We took our table centres home with us to look after them carefully until the 17th of December when we placed them on the lunch tables at our annual lunch. We didn't manage to sell all 20 of them but despite this
we raised £214 which is a really respectable sum towards the development of the back garden in Nelson Street.
We had our excellent photographer and enthusiastic member Anita with us on both occasions and thanks to her we have a great display of photographs to remind us of our day.
Happy Christmas to everybody have a peaceful and healthy new year and look forward to seeing you all in January
Maureen
Table Centres in the Making
On display at the Christmas Lunch.