Events and Training at Clifton House.
Good Morning
We are delighted to share some exciting events and training at Clifton House.
Please see www.communityni.org for our White Badge training information. All forms can be downloaded from the site and there is also a full timetable of the training available.
The Autumn Lecture series must be booked in advance by phone as there are limited numbers and books up quite quickly.
If we can help at all, please call us on 02890 997022.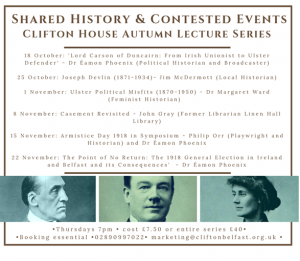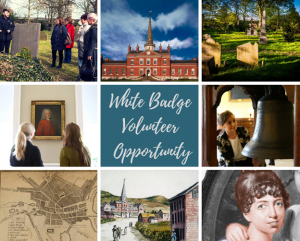 Cathy Megahey
Project Support Officer
Clifton House Heritage Centre
2, North Queen Street
Belfast
BT15 1ES
Tel: 028 90 997022
www.cliftonbelfast.com