Gardening – Margaret Franklin's House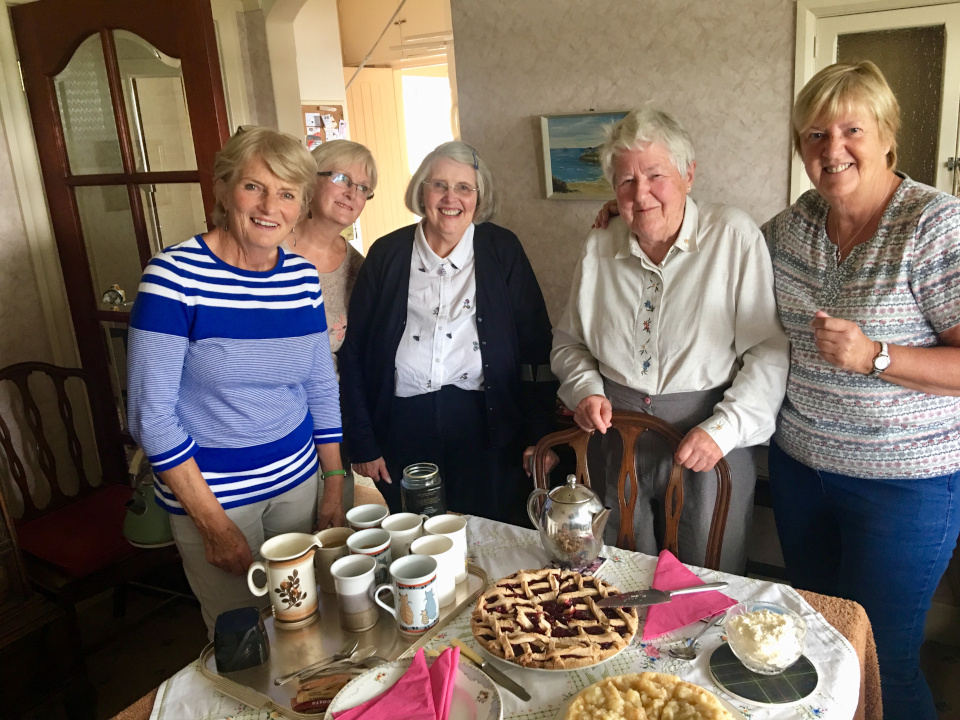 13th August in Margaret Franklin's house.
Our Gardening Group met this morning. There were many apologies because summer, and family commitments, are not over yet.
We were all so pleased to meet up, and enjoyed David's excellent blackcurrant pie and apple flan. He sets an impossibly high standard for us, so its a let down when it comes to the usual digestive biscuit!
One of our of members, Ann Bodles, very generously shared some of the produce from her allotment. your apples are delicious Anne.!
Margaret's garden is looking wonderful as the photos testify ,and once again beautiful fragrant sweet pea and cuttings generously given.
The real business of the meeting was very productive, with plans for the next 6/7 months decided, and various suggestions for potential fund raising agreed.
We discovered that one of our members is an experienced flower arranger who is very willing to share her talents at one of our future meetings. Look forward to some great photos of this.
Our next meeting is in Kilcoan garden centre on the 10th Sept where we will meet Doris Nugent,the winner of the Gardening Quiz held earlier in the year. Lunch later in the Bentra,
Hear's to another year of learning, laughter, and friendship in our gardening group.
Maureen Koelmeyer