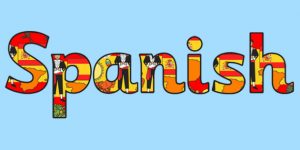 Holiday Spanish – Monday 23rd July
The Spanish Improvers Class will continue to meet on a Monday morning from 10am until 12noon. We will take a break for the month of August, but on Monday 23rd July we would welcome anyone who is interested in Holiday Spanish. This will be a short session, led by Encarnita Geddis, from 10am until 2pm. The focus will be to help any of us going on holiday to order food and drinks, and to shop using basic Spanish. We would welcome any member, with or without some Spanish language experience, to this session. Who knows, if you enjoy it you may wish to join us in either the Beginners or Improvers class in September!
EAU3A members: £5 Other U3A members: £7
To book, email us.
Payment can be made through the office or by cheque payable to East Antrim U3A