Spanish
Beginners:
Contact: Teresa Connor
Day/Time: Friday 3.30- 5:00pm
Next session to be confirmed
Cost: To be confirmed (per person for 8 weeks, payable before the start).
++++++++
Novices:
This group is for beginners with a little bit of knowledge.
Day/Time: Wednesday 10:30am – 12:00pm .
Next session – date to be confirmed.
Cost: to be confirmed (per person for 8 weeks, payable before the start).
++++++++
Intermediate:
( This is the long-standing group. It is member led, and no fee is payable)
Please note that Encarnita Geddes, a native Spanish speaker runs this class
The Spanish Intermediate group finished the year with a light-hearted session including a 'mystery object' round and a team quiz presented by Heather on Spain and its Christmas traditions.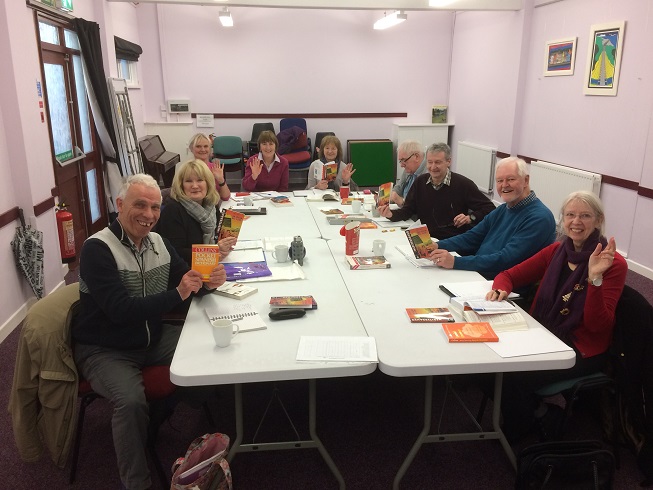 Contact : Sharon (07792957664) or Ian (07535933346)
Day/Time: Mondays 10:00am – 12:00pm
Cost : Free
Restart date TBA
Unfortunately this group is currently full and unable to accept new members.
The class lasts for 2 hours, with a break at 11am for tea/coffee.
This class is for members of the EAU3A with a basic level of Spanish who wish to improve their conversational skills. Our class is relaxed and fun, but we are unable to welcome any new members at present.
We are continuing to work from the textbook "Espana Viva", with lots of emphasis on conversation.