Pencil Art
Tutor & Convenor: Karen Shaw
Day/Time: Monday 11:30 – 1:30.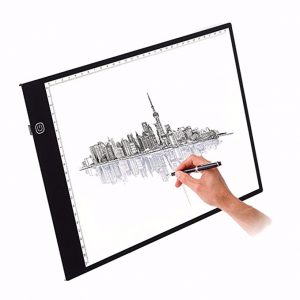 By popular request, a link to this LED Copy Board (Light Box). It is available in various sizes. I [James] bought the A4 size as the cheapest option. I attach the original to the back of my drawing page and it is a simple matter to move it about so that the light is beneath the section of the project that I want to copy.
If you're new to this medium then just turn up with some smooth card and borrow Karen's pencils. You'll be very surprised at what you'll achieve.
Click to enlarge any photo